LIBOR Document Re-papering
Repaper documents affected by LIBOR by automatically checking clauses with impacted positions and identifying any differences. Move documentation forward for legal review, repaper and amend position data within core applications by leveraging WorkFusion® Intelligent Automation.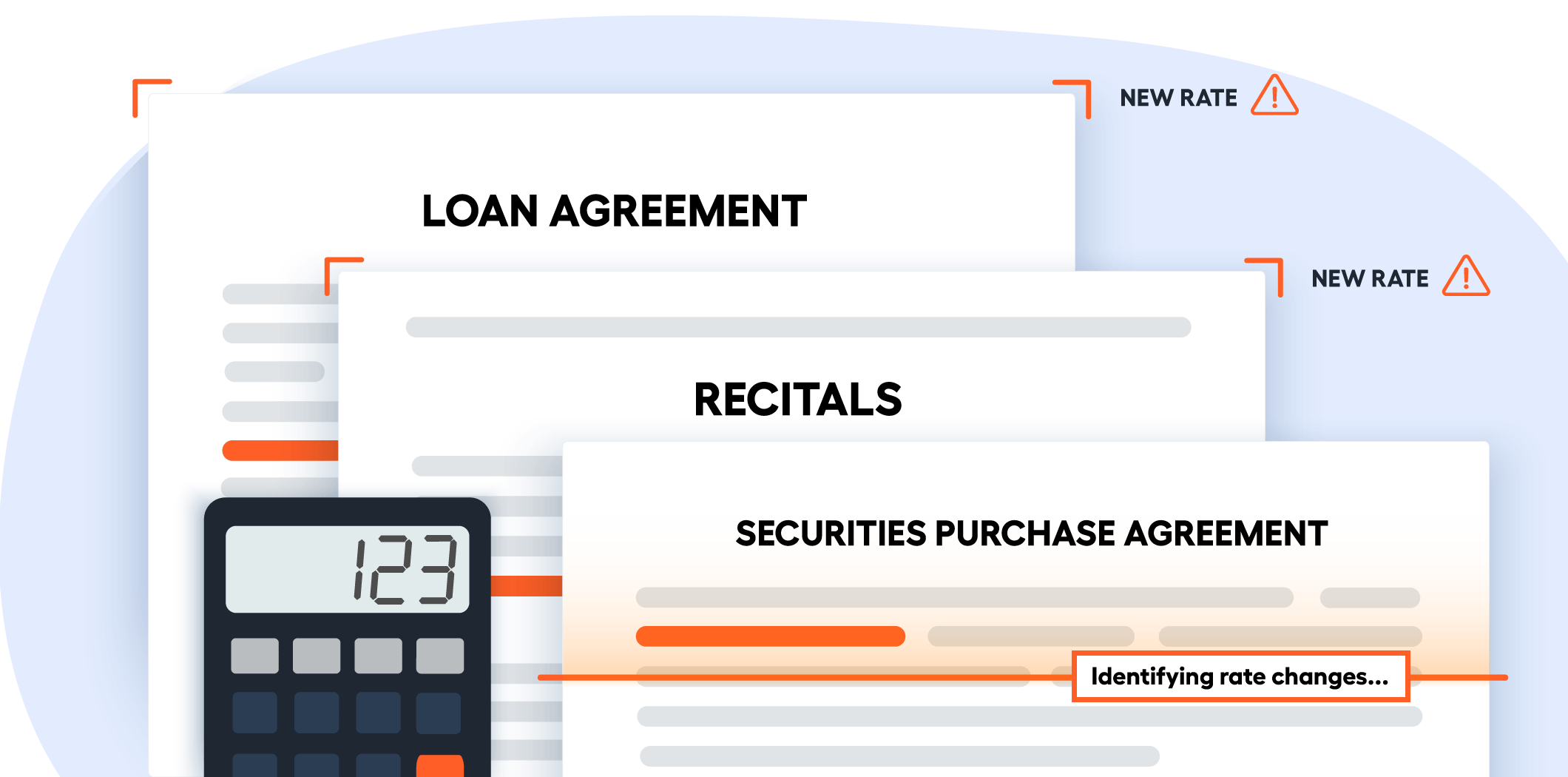 Reduced
operational effort and risk
70%
reduction in case-handling time
100%
audit trail of all position data
Why it is important
Interbank-offered rates (IBORs) play a central role in financial markets and act as reference rates for bonds, loans, derivatives, securitizations, and deposits. An estimated USD $350 trillion of financial contracts reference LIBOR, and individual financial institutions have, on average, between $100–$500 billion of exposure that may need transitioning to new reference rates.
What needs to be improved
Transitioning to new rates isn't simple.
Large-scale repapering thousands of affected documents will impact both legal and operations teams. Document repapering is the final step in LIBOR transition and is inherently risky due to the volume of changes required across a huge variety of documents. Liquidity and material losses could impact firms that fail to repaper in an accurate and timely manner.
Through automation, institutions can implement bulk rate changes and streamline the legal review of affected contracts while also notifying counterparties where appropriate.
How WorkFusion can help
WorkFusion's packaged solution automatically calculates rate changes for your legacy documents and makes recommendations for bulk rate changes and accelerates repapering by automatically amending standard wording in documents. This is in addition to offering an automated workflow for custom contract wording changes, providing information for legal review. Counterparties are automatically notified by email when new documents are signed off and published. New position data is automatically updated in core applications to ensure a seamless transition from old to new.
Document types
Bond contracts
Mortgage contracts
Loan agreements
Auto loan contracts
Securities contracts
Prospectuses
Customers who viewed this use case also viewed