LIBOR Document Grouping
Understand the impact of LIBOR on your existing positions by grouping affected documents and calculating your exposure. Analyze which documents are affected by LIBOR, find the value of your exposure and group documents by asset class, customer and exposure. Prepare your organization for re-rating and repapering legacy positions and start communicating with affected parties based on accurate data.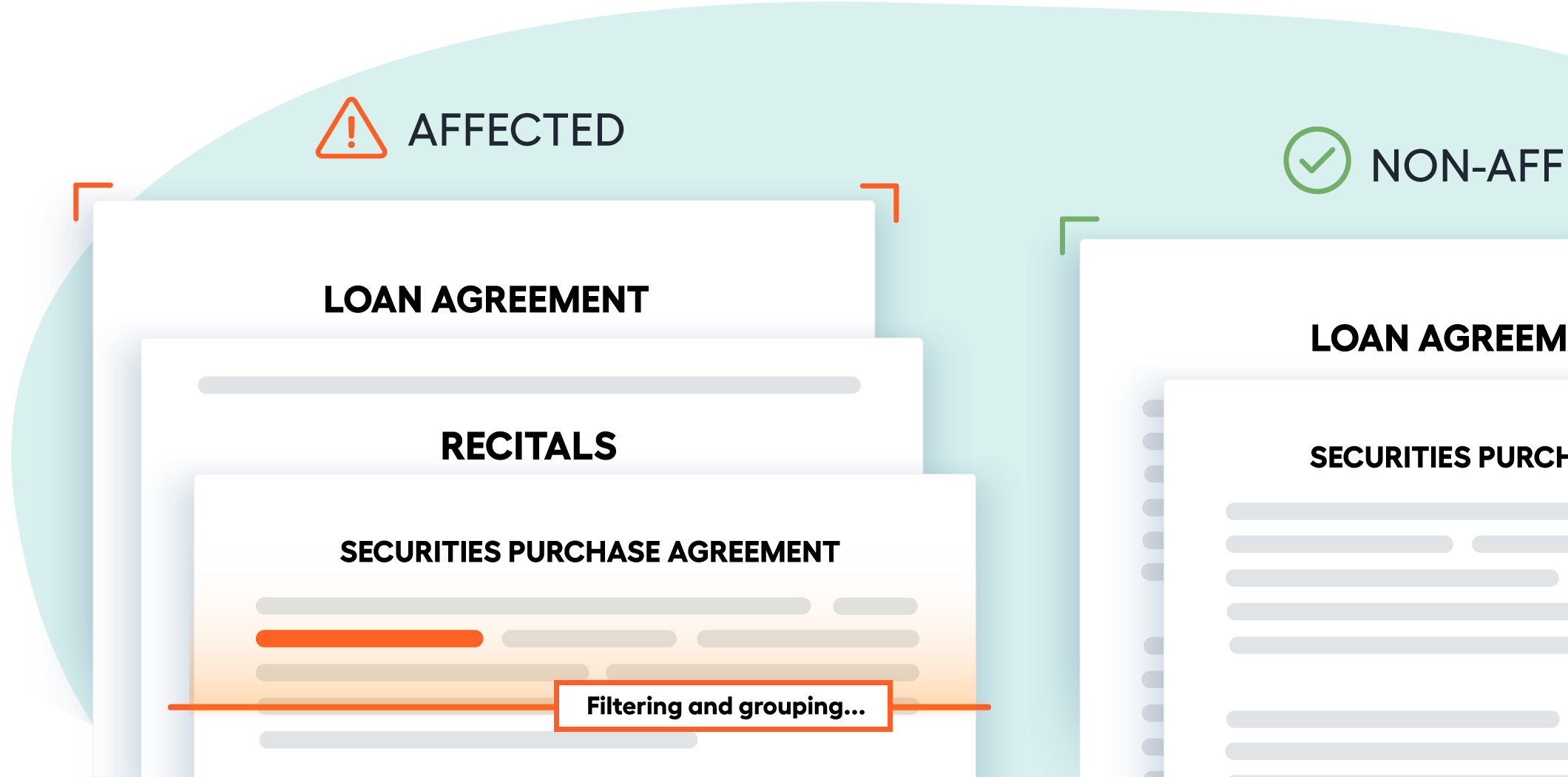 80%+
classification accuracy
100%
audit trail of all position data
Why it is important
Interbank-offered rates (IBORs) play a central role in financial markets and act as reference rates for bonds, loans, derivatives, securitizations, and deposits. An estimated USD $350 trillion of financial contracts reference LIBOR, and individual financial institutions, on average, have between $100–$500 billion of exposure that may need transitioning to new reference rates.
What's your exposure to LIBOR?
With many contracts and position data only existing in paper or image-based formats, it's often hard to tell. Without time-consuming manual work, understanding the magnitude of the challenge is nearly impossible.
WorkFusion keeps you informed about the size and nature of your exposure to old rates. Make intelligent decisions about how to handle the massive task of re-rating and repapering financial documents referencing LIBOR.
How WorkFusion can help
WorkFusion® packaged solution, powered by machine learning, will classify and group your documents by asset class and relationship, filtering out non-affected documents to enable efficient processing throughout the IBOR transition. WorkFusion automatically calculates your exposure from all relevant documentation and publishes this information to your financial systems for informed decision-making.
Document types
Loan agreements
Bond contracts
Auto loan contracts
Securities contracts
Mortgage contracts
Prospectuses
Customers who viewed this use case also viewed