Anti-Money Laundering
Optimize operations and build a long-lasting competitive advantage intelligent anti-money laundering (AML) automation solutions from WorkFusion.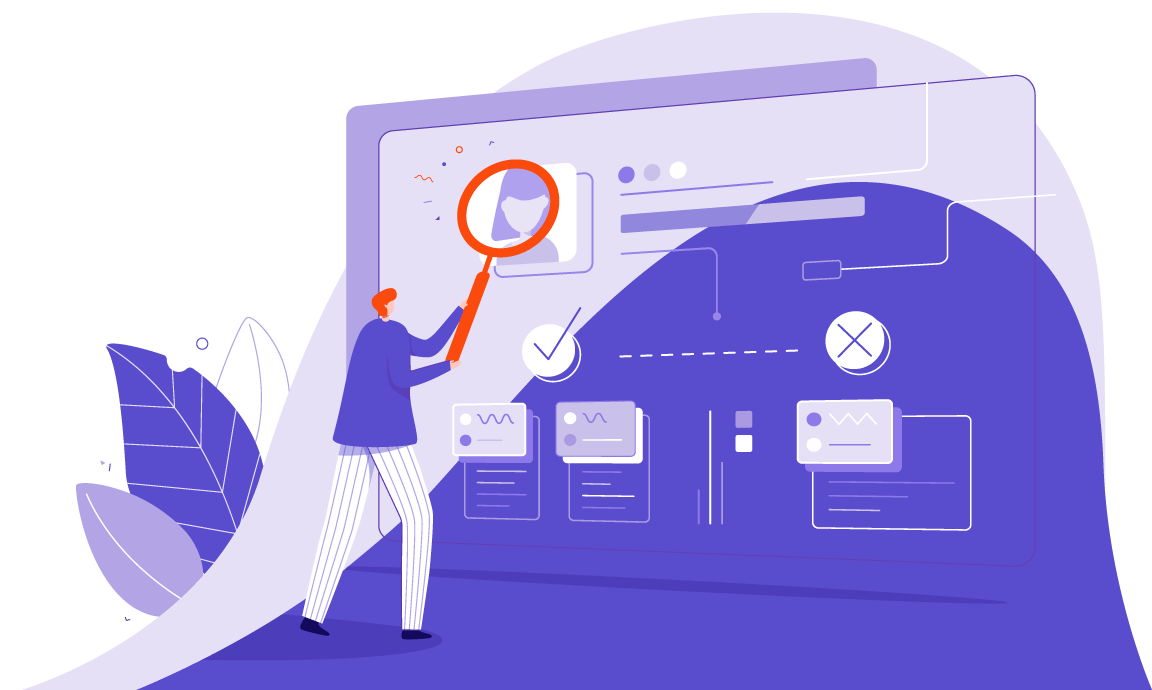 Intelligent solutions for AML automation
Explore more
Scotiabank Saved $4.2M in 6 Months Through AML Automation
Read how the third-largest bank in Canada automated its adverse media search, reduce false positives by 95%, and achieved savings of $4.2M within 6 months, with $15M in projected annual cost savings.
Intelligent Automation Delivering the Future of AML
Read about common challenges in Anti-Money Laundering, learn insights based on data and customer experiences and get practical guidance on how to design your own automation approach to these issues.
The Hidden Costs and Risks of Poor Employee Experience in AML and KYC
Learn why employees executing mundane work generates costs and risks often hidden from view — especially if those employees become disengaged.
The stakes are higher than ever
As part of their anti-money laundering programs, banks must conduct a large number of Customer Due Diligence (CDD) checks when going into business with new customers and on a regular basis. In cases when higher-risk customers are involved, Enhanced Due Diligence (EDD) procedures must take place— for example, if a customer in question might be a Politically Exposed Person (PEP), or there are suspicious transactions.
In addition to the ongoing fears of potential damage to a bank's reputation and continuously evolving threats, poorly executed AML operations create a number of other challenges:
Rising operational costs


Most AML activities require significant manual effort, making them inefficient and difficult to scale. In 2018, it cost the U.S. financial services industry $25.3B to manage AML.

Regulatory actions


Enforcement actions related to AML have been on the rise — up to about $6.2B in 2018.

Poor customer experiences


Compliance staff must have multiple touchpoints with a customer to gather and verify information, which means a longer deal cycle that might lead to customer churn.

Opportunity cost of losing new business


While a bank is under a potential compliance investigation, its activities might be suspended.
An effective AML program will be a competitive advantage, not simply because of what it does to enhance the brand and build trust, but also because it allows you to do what you do more effectively.
WorkFusion® solutions automate manual process within AML, including adverse media monitoring, ultimate beneficial owner search, legal entity structure and sanction screening alert disposition.
1
Operational consistency
Intelligent Automation reduces variation and increases accuracy.
2
Operational efficiency and scale
Automation makes up for an inability to hire enough resources and enables scaling operations without increasing headcount.
3
Improved customer experience
Shorter deal cycles are possible because of fewer touch points with a customer and a more streamlined process.
4
Adaptive solution
Machine learning algorithms learn and improve continuously as threats evolve.
The bots are pre-trained to work with documents of various formats and the most popular applications used in AML processes, such as LexisNexis, Accuity, Dun & Bradstreet, Factiva and others, making sure you start to see results right away.
Want to learn more?
Read about WorkFusion AML automation solutions and critical capabilities of Intelligent Automation, find more success stories, white papers and analyst reports on our website.
Need help?
Talk to our automation experts.
They will help you select the best use case for your business and demonstrate how to scale the automation further with Intelligent Automation Cloud.