Account Opening and KYC
Achieve superior customer experience and operational efficiency through intelligent solutions for account opening and KYC processes automation.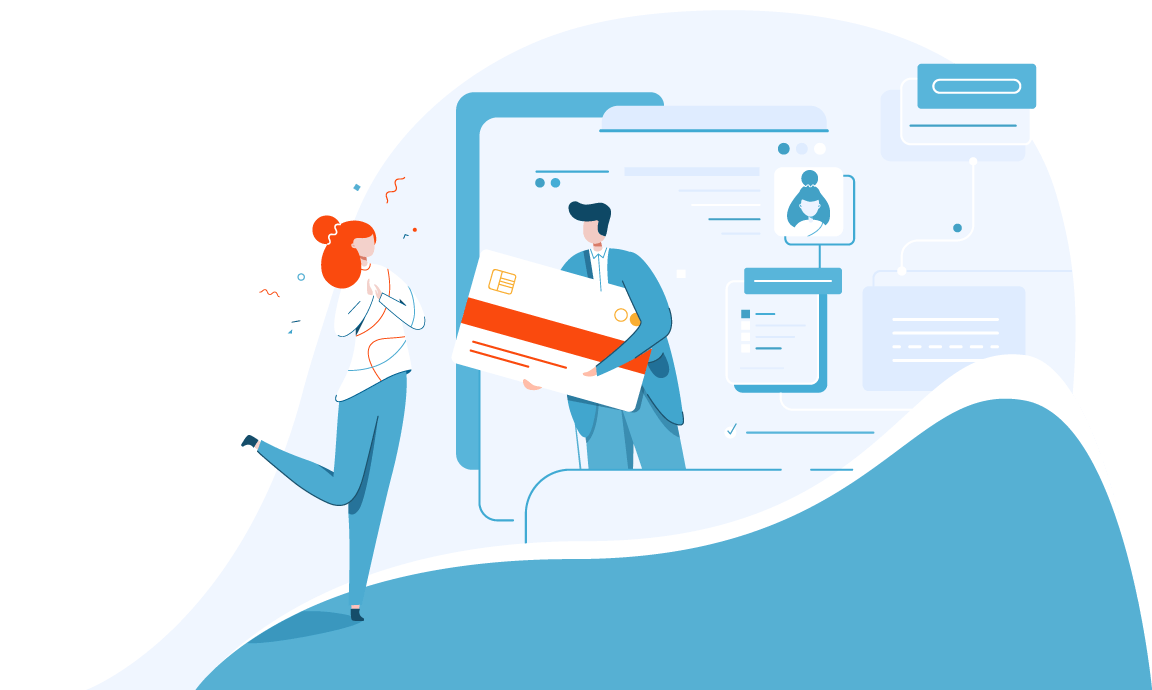 Intelligent solutions for account opening and KYC automation
Explore more
Standard Bank Cut Account Opening Time to 5 Minutes
Read how Africa's largest bank transforms its customer onboarding through Intelligent Automation, reducing account opening time from more than 20 days to 5 minutes.
7 Automation Use Cases for Customer Onboarding
Download this white paper to gain keen insights on how to decrease the burden and cut costs on customer onboarding, based on 7 automation use cases for customer onboarding.
Reimagining Customer Onboarding for Banks
In this report by Zinnov and WorkFusion, we consider how banks are re-evaluating and transforming their customer onboarding operations in the time of COVID-19.
Importance of Know Your Customer processes in Account Opening
Know Your Customer (KYC), or Customer Due Diligence (CDD), is an integral part of an account-opening process. This involves verifying a client's identity and the nature of their business. Financial institutions are obliged to perform the checks for every new account, as well as in some other circumstances, such as when there are suspicions of money laundering or when terrorism-related financial risks occur.
KYC/CDD measures can include common regulatory checks, such as verifying the customer's identity, examining the list of authorized signers and their source of wealth, as well as country-specific obligations like FATCA screening.
There is room for improvement in KYC and account opening
Currently, KYC and account-opening processes create several challenges for banks, as they traditionally are:
Manual
Work is time-consuming, repetitive, and unfulfilling even with help from technology.
Slow
Customers expect same-day service, yet processes are slow, and SLAs are under pressure.
Costly
Manual work requires lots of staff and slow results may cause customers to be lost to competitors.
Fragile
Regulators expect robust, repeatable KYC processes, but are forced to issue warnings and fines.
There is an opportunity to transform Account Opening and related KYC/CDD processes with Intelligent Automation and reduce manual work, lower risks, and deliver a faster, easier onboarding experience for customers.
WorkFusion® Intelligent Automation streamlines critical areas of Account Opening
Intelligent Automation of Account Opening allows the banks to achieve a significant change in speed, quality, and auditability. Whether it is processing documents for customer identity verification or running critical checks for compliance purposes, WorkFusion automates manual work while also providing powerful tools for your employees to uncover and review any exceptions.
Adding Intelligent Automation across account opening helps deliver a more robust service for less:
75%
of manual work is automated 
3x
more applications can be processed per day 
98% 
accuracy achieved with automation
Frictionless
customer onboarding experience
Moreover, WorkFusion's AI-powered, pre-packaged solutions are industry-leading for processing unstructured and fast-changing data, handling documents in a variety of formats, or verifying information against hundreds of rules and regulations.
WorkFusion helps to free up employees from mundane manual tasks and let them spend their time on more value-added activities, such as interacting with customers or dealing with non-standard situations.
Want to learn more?
Read about WorkFusion's Account Opening and KYC automation solutions and critical capabilities of Intelligent Automation, find more success stories, white papers and analyst reports on our website.
Need help?
Talk to our automation experts.
They will help you select the best use case for your business and demonstrate how to scale the automation further with Intelligent Automation Cloud.