Mortgage Income Verification
Easily handle spikes in mortgage activities by automating the tedious income verification process with WorkFusion® Intelligent Automation and see your customer satisfaction and retention soar.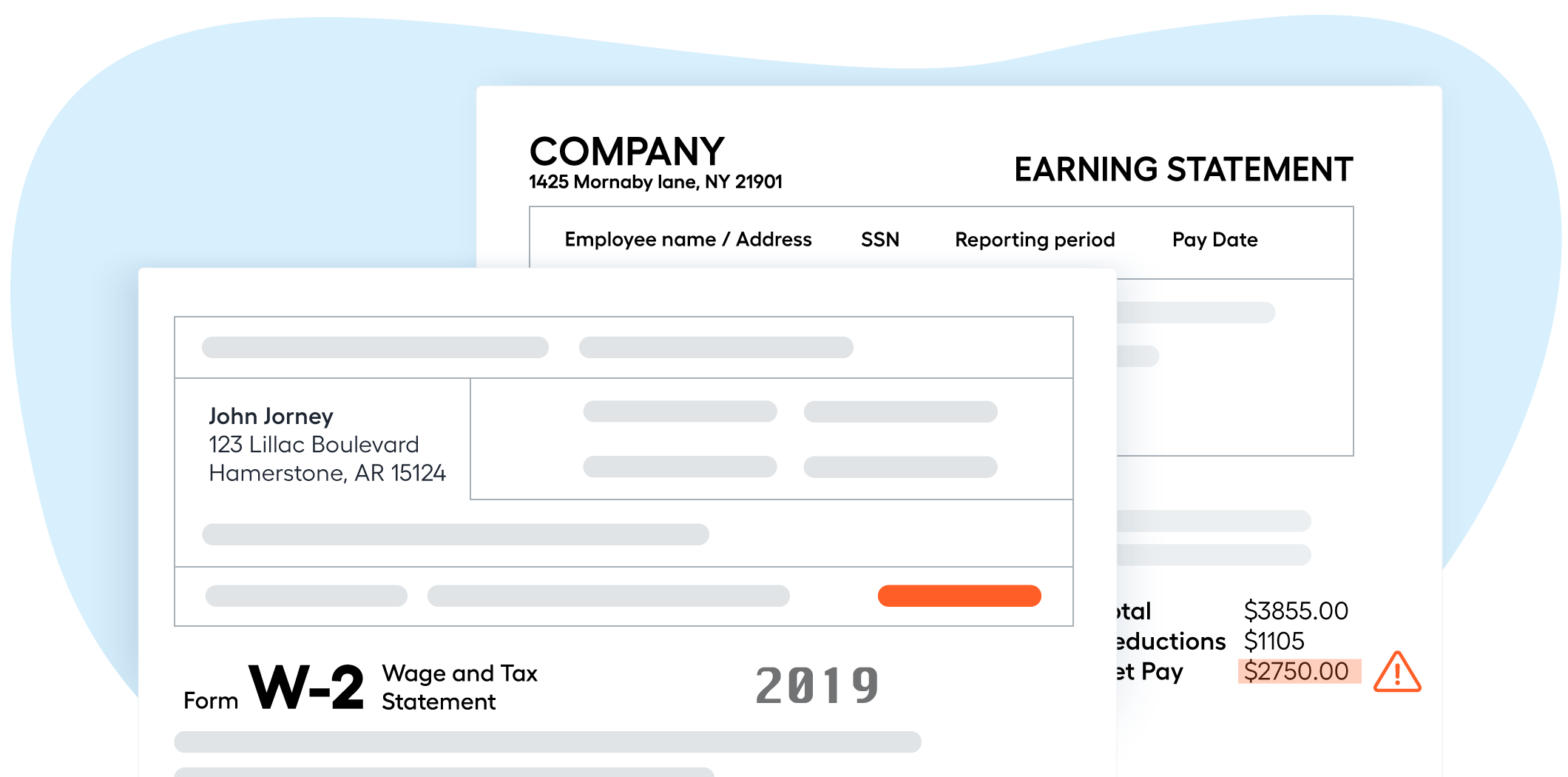 5 minutes
spent on task vs. 15–20 minutes before
50%
reduction in manual effort
$1,000s
savings per mortgage application
Why it is important
Income verification is a tedious but necessary part of the mortgage origination process. Analysts and underwriting teams handle documents that come in variable states to calculate debt-to-income (DTI) ratios so a bank can make informed lending decisions. Data must be input and analyzed across legacy banking systems and with complicated Excel macros. This results in less time available for front-line employees to focus on customer service and satisfaction.
What needs to be improved
Customers work hard to collect and share all the documentation required to prove that their income meets requirements and matches their application. Banks, more interested than ever in meeting increasing customer expectations, have made it easier for customers to submit digital documents in any format — which can result in additional document complexity and irregularity. In a digital world with instant transactions, customers can be concerned about the weeks or months needed to move a loan through the approval process. But banks must do this work to verify income and scrutinize loans for potential fraud: It's critical to the approval process and the loan's acceptance by the secondary market.
How WorkFusion can help
WorkFusion® Intelligent Automation simplifies the process of accessing the information required to make the right loan approval decisions.
Ingestion

Pre-trained bots take in unstructured, variable documents, and classify them for downstream analysis.

Digitization

Documents are turned into a digital format that can be read by any system and quickly analyzed by other applications, tools, or team members.

Extraction

Information critical for income verification is extracted from the customer's documents (i.e., gross pay amount from a pay stub or employer name from a W–2).

Exceptions

Mismatched information or unusual results are flagged for intervention by trained members of the loan origination team.

DTI ratios

Data can be automatically calculated and put into key back-end banking systems based on the results from the automated income verification process.
Streamlining and digitizing the analysis required to verify income reduces the time and expense incurred between receiving the customer's information and calculating the final DTI ratio.
Banks improve their margins and reduce 60–80% of the time and expense spent checking, re-keying, and reviewing income documents. Thanks to these reductions, spikes in activity that can come from mortgage rate fluctuations are easier to handle without reducing customer service or lengthening closing times.
Document types
W–2 forms
Pay stubs
Bank statements
Employment verification letters
Tax returns
Supported integrations
Encompass by Ellie Mae
NCino
LaserPro
Equifax
TransUnion
Experian
Customers who viewed this use case also viewed