AML and Sanctions Screening Review
Identify high-risk entities and protect your business with pre-built automation solutions for AML and sanctions screening, all without manual alert review. Integrate with your preferred screening solutions, from RDC to Refinitiv to Fircosoft and others.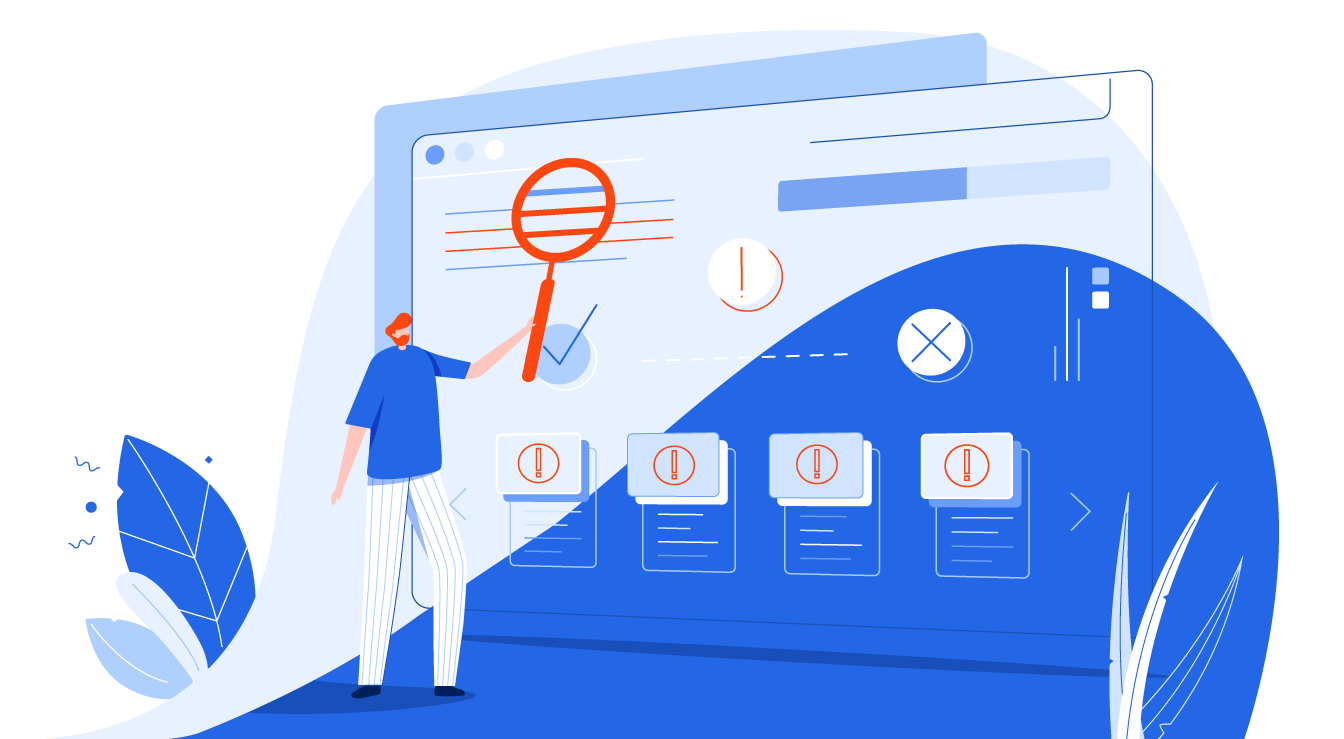 Pre-built automation solutions for screening alerts review
Explore more
Deutsche Bank Saves Tens of Thousands of Hours with Automation
Read how multi-national investment and financial services company has transformed its KYC processes from a reactive compliance effort to an innovative advance screening methodology.
Intelligent Automation and the "New Normal" in Economic Sanctions Compliance
Receive an in-depth view of how automation can redefine a sanctions screening program by changing what is possible and creating the 'New Normal' in economic sanctions compliance.
The False Focus on STP


Download this white paper and dive deep into why customer-facing technologies are no longer considered innovative, but are in fact creating a gap that is negatively impacting the customer experience.
AML and sanctions screening faces many challenges
Over the past 10 years, enforcement actions related to AML have been on the rise. Regulatory authorities have become more vigilant in the battle against money laundering and terrorist financing, with regulators levying $36 billion in fines worldwide.
The growing importance of AML compliance, coupled with the inability to increase screening capacity fast due to the use of outdated technologies and inefficient processes, creates several challenges for financial institutions:
Rising costs


AML teams' staffing and training cost large institutions hundreds of millions annually and create significant cost pressure for institutions.

Operational inefficiency

Analysts spend most of their time performing nonanalytical work, such as gathering manual data across multiple systems. A lot of effort is wasted on checking what turn out to be false positives, which account for 95% of screening results.

Poor work quality

Inconsistency in decision-making across analysts and variability in recorded audit trails creates a challenge. In the best case, this results in unnecessary work for L2 teams; but in a worst-case scenario, the bank can miss a true hit and get exposed to sanctions risk.

Employee dissatisfaction

Tedious manual work creates a poor work experience for employees, resulting in high turnover.

Poor customer experience

Delays in account opening or payment processing and navigating an excess of touchpoints in the process all impact the customer experience.
To remediate these inefficiencies, financial institutions should integrate Intelligent Automation solutions into their current technology infrastructure.
Eliminate false positives with pre-built solutions for AML and sanctions screening review
Within 12 weeks of implementation, our solutions for AML and sanctions screening review can drastically reduce the number of false positives generated by screening software, reduce the manual work required to dispose of them, and improve both the work experience and employee performance.
Payment Sanctions Alert Disposition reviews alert messages generated by a payment-screening system and identifies whether notices are false-positive or require additional review. A person sees the evidence and rationale on a single screen and makes the final decision. This solution reduces the number of false positives requiring review by 75%.
Name Screening Alert Review for Sanctions and PEP determines if an alert related to a customer's name is a true match or a false positive. The solution lowers the number of false positives an analyst must review manually, reducing the time and effort required to define whether a customer is a politically exposed person (PEP) or on a sanctions list.
Adverse Media Monitoring streamlines the negative news search process by analyzing articles' risk content and sentiment and compiling a list of flagged articles that need analysts' attention and judgment — helping analysts make decisions 10x faster and enabling the team to process larger volumes with higher accuracy.
See how the solution works:
Reap the benefits of Intelligent Automation
By adopting WorkFusion® Intelligent Automation, financial institutions can gain a number of benefits, including:
1
Lower compliance cost
There is no longer a need to expand your AML screening teams, so lesser affiliated costs are required.
2
Increased efficiency
By reducing error-prone manual work, companies can free up their FTEs for more complex alert review.
3
Improved transparency
By delivering a predictable and auditable outcome, automation solutions provide better transparency for regulators.
4
Enhanced capacity
With tedious work performed by bots, your teams are capable of processing more entities during the same amount of time.
Want to learn more?
Read about WorkFusion's automation solutions for AML screening, sanctions screening review and other anti-money laundering operations, find more customer success stories, white papers by WorkFusion experts and analyst reports on our website.
Need help?
Talk to our automation experts.
They will help you select the best use case for your business and demonstrate how to scale the automation further with Intelligent Automation Cloud.