Invoice Data Entry
WorkFusion's packaged solution streamlines the Accounts Payable process by collecting fields from invoice documents in a variety of layouts and structuring them for entry into a system of record.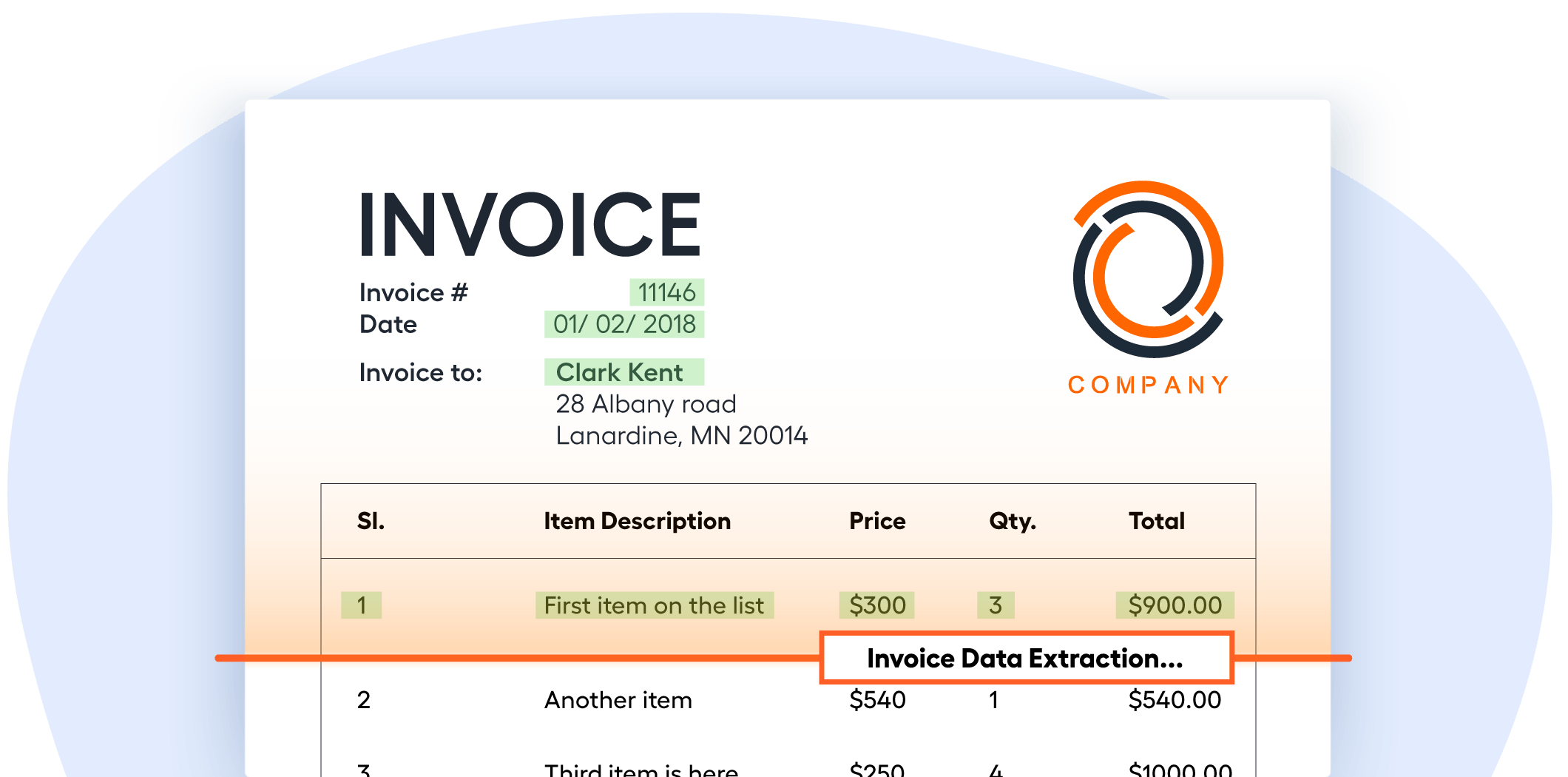 99–100%
accuracy of submitted requests
Why it is important
While all invoices include similar fields, they are sent to Accounts Payable operations in hundreds, sometimes thousands, of different formats from different suppliers. The work of extracting data from each invoice and entering it into applications like SAP is repetitive, but the variability of the formats makes it difficult and expensive to process manually.
What needs to be improved
With 36% of firms still using paper invoicing, 47% relying on manual processes for approval, and 49% of payments made by check, processing invoices manually is time- and labor-intensive.
The high variability of formats makes it impossible to automate with traditional, rules-based RPA. The frequency of changes to these documents also makes a template-based automation approach difficult. Most cloud-based AI solutions are too expensive and require data science expertise.
How WorkFusion can help
WorkFusion provides a packaged solution for invoice data entry automation that Accounts Payable teams can quickly calibrate to their data without IT or data scientists. This solution:
captures and digitizes text
extracts critical data with pre-trained ML bots
flags and re-routes any missing or unreadable information as exceptions
sends validated payment requests to Accounts Payable for processing
These same capabilities can be used to extract structured and unstructured data from any document.
Document types
Any types of invoices, e.g.:
Supplier invoices
Broker invoices
Bills of lading
Hospital bills
Credit memos
Supported integrations
NetSuite
SAP
QuickBooks
Other ERP systems
Customers who viewed this use case also viewed